More Google Penalties for Untrustworthy Sites
| SEO
Google was busy earlier this week, announcing penalties for sites with "unnatural outbound links" as well as sites with deceptive download buttons.
Neither penalty should come as a surprise to webmasters. Webmasters with suspicious outbound links received notices from Google, saying the search engine would discount any of the distrusted links in its algorithm. A follow-up from Google concluded the penalties were in relation to free product reviews. Specifically, bloggers exchanging backlinks in return for free products, without disclosing that the link was provided in return for the free item (or without adding a nofollow tag to the link).
Google's disdain of questionable link practices is well documented. Just last month, Google released its recommended practices for bloggers receiving free products (or payment) in exchange for reviews/links. And while some may see this as an overreach by Google, I recognize the intention. In a perfect world, bloggers, journalists, and editors see things objectively (or disclose their biases to readers). There's nothing wrong with receiving something for free and writing a review about it. The issue is when the reviewer overhypes a product based on a giveaway and tries to pass off the review as unbiased. Personally, I'm glad Google is taking action.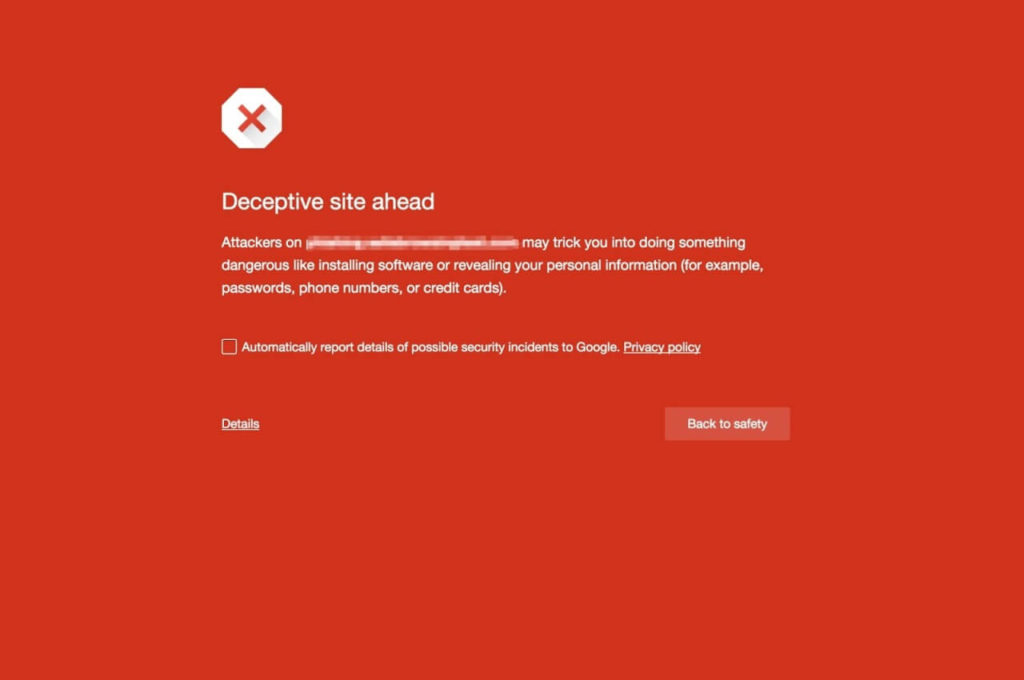 Google has found a subtle way to notify users that a site uses deceptive ads.
Google also announced it would block searchers from sites with deceptive download buttons — and they're not being subtle about it. Searchers will see the above warning screen when accessing a site with deceptive embedded content. Google first announced enhanced protection against social engineering attacks, which Google describes as "… content pretends to act, or looks and feels, like a trusted entity, like a bank or government, but tricks users into doing something you'd only do for a trusted entity — like sharing a password or calling tech support."
Yesterday, Google expanded that protection to include social engineering ads, like an ad saying your software is out-of-date, or that your computer has a virus. (In which case neither ad originates from the software developer or your current anti-virus software provider.) While this is undeniably a step in the right direction, not every case involves a site owner that intentionally tries to deceive its readers. Many of these ads are sold through third-party ad networks, and the ad networks fail to properly screen who is purchasing the ads. Regardless, it's a welcome change for the online world.

UPDATE 5/11/2016: It appears that Google has refused selling ads (PPC ads through its Google AdWords program) to payday loan companies, "designed to protect our users from deceptive or harmful products." Will Google expand this policy to showing the above warning screen to any site selling banner/display ads to payday lenders? Only time will tell.