Our Process
We want our sites to look great, but there's more to web design than just looking pretty. Here's our formula for online success.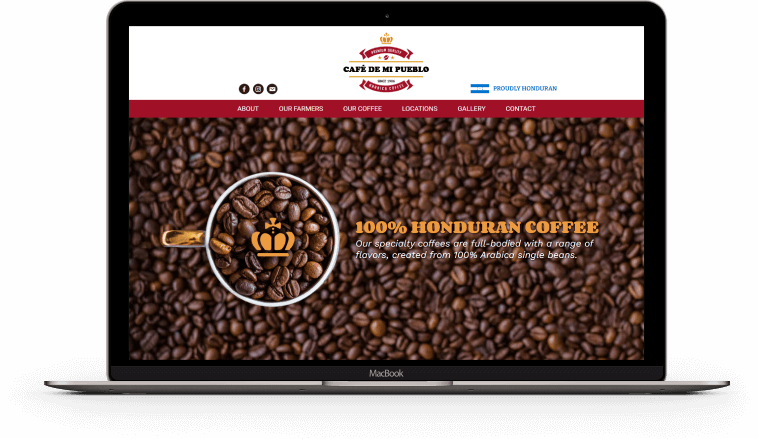 Development Process
Every site we build is optimized for speed, security, accessibility, user experience (UX), and search engines (SEO). We code every site in-house, from scratch — never from templates or from outsourced/contract labor.
Furthermore, we do not use page builders (e.g. Elementor, Divi, etc.) or other third-party plugins or solutions to circumvent the new WordPress block editor. All of our themes are Gutenberg-ready and fully compatible with the latest version of WordPress. We use native WordPress solutions whenever possible so our sites are future-proof and can be updated with confidence.
Designs Tailored to Your Business
There is no one-size-fits-all website. Every business has unique strengths and offerings, with unique customers that are looking for very specific information from your site. We go beyond just building websites; we learn your business inside and out and design a site that fits your needs.
Built Mobile-First for A Superior Experience Across Screens
In 2020, mobile traffic accounted for 55% of global web traffic, and 61% in the United States. Today, it's an imperative that your site perform well across devices. Most users prefer mobile devices, and Google has noticed. Since July 2019, the search giant "predominantly uses the mobile version of [site content] for indexing and ranking."
Our design process is more than just "mobile in mind." We put mobile design at the forefront to ensure none of your company's vital information is lost between devices. We also structure content in a way that makes it easier for mobile users to find the information they need quickly — in as few clicks as possible.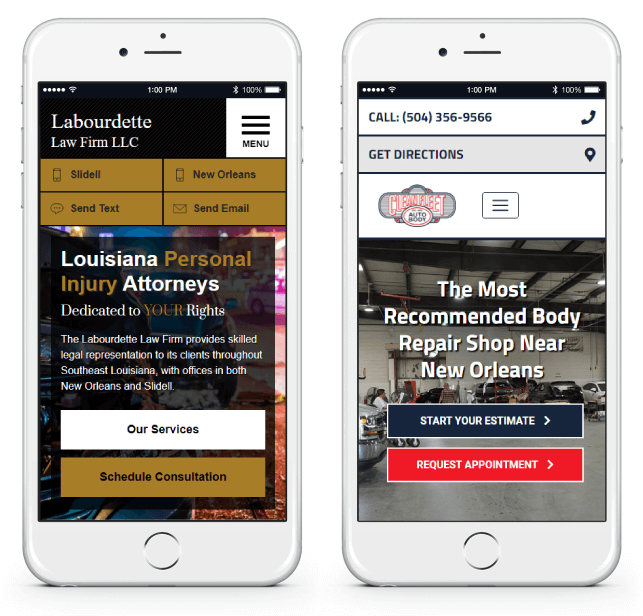 Blazing-Fast Sites to Make Users and Search Engines Happy
Nothing ruins user experience more than a poor performing, tediously slow loading website. In fact, a 2018 survey found that eight out of 10 adults find a consistently slow running website more frustrating than one that is down. This same survey found that 73% of respondents would abandon a slow running website and go to a competitor.
Speed isn't only necessary to keep users happy. Speed was named a mobile search ranking factor in 2018. Salty Key makes speed a top priority for all sites from the outset. We'll help you choose proper hosting and optimize every detail of your site so you'll never be frustrated with slow load times again!
Security You Can Trust Because We Trust No One
We don't have enough time to list all of the major companies affected by data breaches, but it's safe to say that security will define the web moving forward. Hackers never sleep (or, more specifically, bots never sleep) and you need to make sure your site has both automated security and someone keeping a watchful eye for malcontents.
Salty Key uses a premium security service to close any loopholes in WordPress core and lock out bad actors. We offer passwordless login, two-factor authentication, and a running blacklist of known threats to keep you safe from attacks. A hacked website can result in debilitating Google penalties and loss of business — and we don't want anyone to experience that.
No User Left Behind: An Accessible Web for Everyone
Some clients may not know what accessibility is or why it's important.
Briefly, accessibility means that your website is user-friendly for disabled users. This means physically disabled users unable to use a mouse, visually impaired users who use screen readers or other assistive technologies, etc. According to the CDC, 1 in 4 adults live with a disability.
For government, public university, and e-commerce sites, there are already legally-required web accessibility guidelines. We'll make sure your site is in full compliance and doesn't leave any of your users behind.
SEO That Positions Your Business for Online Success
Salty Key provides on-page SEO optimization for all site produced. Our team invests heavily in yearly SEO training to ensure our coding standards are top-notch, that we comply with Google's latest web guidelines, and that we are taking full advantage of all of the off-site resources available to site owners.
You cannot game the system and expect first-page rankings quickly (or to simply "buy" rankings). SEO is a specific, methodical process that takes time but can return incredible results for your business if done correctly. Our goal is to build the foundation of your future online success. A well-crafted website is the fist step — but a major step — towards SEO. Salty Key can help guide you on your ongoing SEO efforts to build your digital profile and gain rankings.