Ensemble Orthopedics
Highly scalable WordPress development to accommodate a growing business.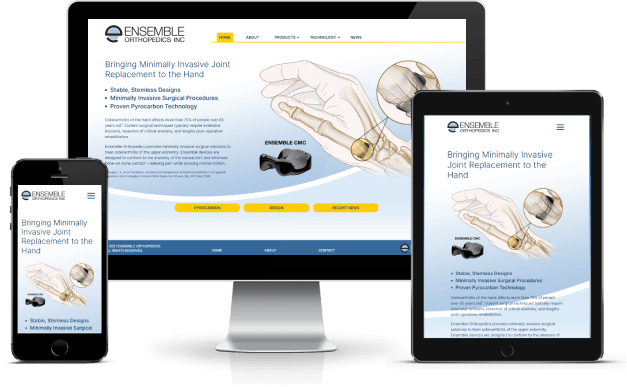 Client Overview
Ensemble Orthopedics is a producer of anatomically shaped, interpositional, minimally-invasive joint replacements for surgical treatment of hand osteoarthritis.
Project Details
Salty Key built a custom WordPress site for Ensemble Orthopedics to showcase its current and upcoming product releases. Currently under construction is a login area for product distributors and sales reps.
Visit Site