Mendoza Construction
Flexible and scalable WordPress development for a growing company.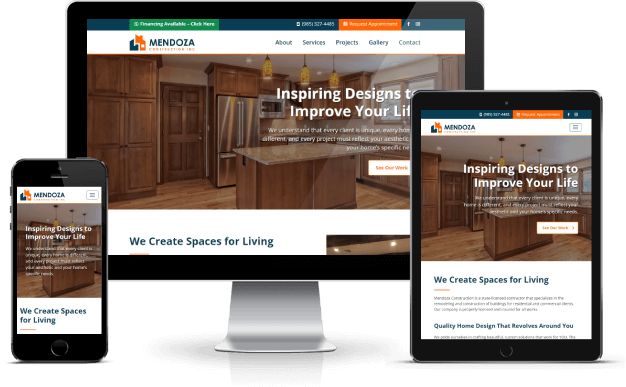 Client Overview
Mendoza Construction is a residential and commercial construction company.
Project Details
Mendoza Construction originally wanted a site to highlight its residential home construction and remodeling projects. Today, the firm offers both residential and commercial construction services. We've also added forms/alerts specifically for Hurricane Ida construction needs and financing needs.
NOTE: The red alert banner at the top is temporary. The company has seen a surge of requests for hurricane damage contractors, so the we wanted to hurricane info to be easy to find.
Visit Site