Pineapple Yoga + Cycling Studio
WordPress Development + Scheduling Software Integration + Video On-Demand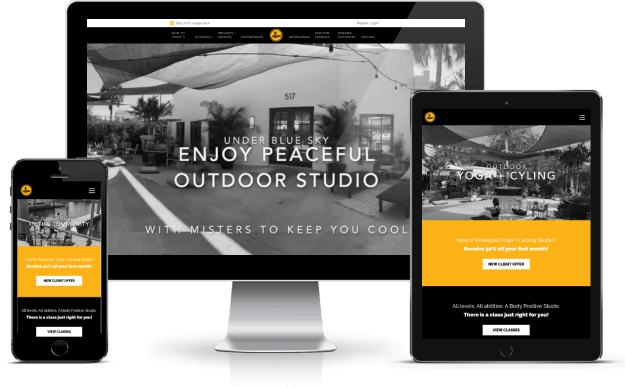 Client Overview
Pineapple Yoga + Cycling Studio is a premier yoga studio located in downtown Sarasota, FL.
Project Details
Pineapple Yoga wanted a custom WordPress site that would integrate with its scheduling / business management software, MINDBODY. Clients of the studio could login to their customer accounts to puchase products, register for classes, and renew their membership to the studio.
During the pandemic, the studio pivoted to offer video on-demand yoga and cycling classes. The client used Vimeo Pro to host the videos and sold the videos via the studio website.
Visit Site