What is SEO?
Search Engine Optimization (SEO) covers all unpaid methods used to raise your site's ranking in search engines like Google, Yahoo! and Bing. Each search engine has its own unique algorithm it uses to determine a website's relevancy to a certain keyword or keyword phrase. Whenever you search something in Google, you're not actually searching the […]
Search Engine Optimization (SEO) covers all unpaid methods used to raise your site's ranking in search engines like Google, Yahoo! and Bing. Each search engine has its own unique algorithm it uses to determine a website's relevancy to a certain keyword or keyword phrase.
Whenever you search something in Google, you're not actually searching the entire Internet. You're searching Google's catalog of websites it has scanned and indexed. Each website Google "crawls" is evaluated and ranked for quality and relevancy to a specific search query. Quality and relevancy are determined by a number of factors, including keyword usage on page, META information, quality and quantity of inbound links pointing to the site, social signals, user metrics, etc. Google does not disclose the exact ranking factor for its algorithm, nor does it disclose the weight each factor carries.
How has SEO changed?
In the early days of SEO, on-page factors accounted for most of a site's ranking. Search engines depended on keywords to determine what a website was about and matched search queries with the keywords it found on various sites. It didn't take long for search marketers to game the system. SEOs would stuff keywords in titles, subtitles, body copy, META tags, anchor text, ALT descriptions, and even bought domains that matched whatever search query they were trying to rank for. When that wasn't enough, they would resort to "[tooltip tip="SEO practices considered unethical by search engines."]black hat[/tooltip]" SEO techniques, like using "invisible text" to stuff keywords on a page ad infinitum or using domain cloaking to display separate (keyword-stuffed) pages to search engines than displayed to users.
In response, Google changed its algorithm to put more weight on [tooltip tip="Backlinks are links from other sites directed to your site."]backlinks[/tooltip] than keywords. The idea was that backlinks would serve as a vote of confidence and quality for each site. Backlinks from higher-ranking domains would pass more authority than backlinks from lower-ranking sites (the authority passed by links would eventually be dubbed "link juice").
It didn't take long for SEOs to exploit this system either. [tooltip tip="The process of creating inbound links on other sites directed to your site."]Link building[/tooltip] became the only service that SEO firms offered. Companies started [tooltip tip="A group of websites where every site links to each other, with the purpose of artificially increasing the ranking of all the sites in the farm."]link farms[/tooltip], which offered marketers the opportunity to place a backlink to their site for a fee. It got so bad that Google issued an algorithm update to deal specifically with link farms in 2011. Google has also warned of penalties for other "link schemes," which includes paying other sites for links (and those sites not disclosing that those are paid/advertising links), [tooltip tip="Two webmasters agree to provide backlinks to each other's site. Also called 'reciprocal links'."]link swapping[/tooltip], and even spamming the comments section of blogs with backlinks.
What is the state of SEO today?
Today there are three factors that Google and other search engines consider when ranking sites: on-page factors, off-page factors, and user metrics.
On-page SEO comprises all of the optimizations made specifically to your website. This includes your page titles (H1 tags), META information, keyword density, mobile-friendliness, site speed, ALT descriptions, XML sitemap creation, security (use of HTTPS protocol), domain age (and length of domain registration), and many others. You can see a comprehensive list of on-page SEO factors on Moz.
Off-page SEO refers to activity on other sites that impacts your site. Obviously, backlinks are still a huge component of off-page SEO. However, Google discounts most backlinks in its algorithm. Quality (and organic) links from authoritative domains still carry weight. Paid links and links from most social networks/blogs do not. Other factors include searches for your brand/company name, social signals (e.g. brand mentions, likes/shares of your content on social media, ratings/reviews for your business), and verified listings in directories like Google Places, Yellow Pages (YP.com), Yahoo! Business Listings, etc.
User metrics consists of site performance indicators. This includes [tooltip tip="CTR is expressed as a percentage; it is the number of clicks a link receives over the number of times the link is shown (impressions)."]click-through rates[/tooltip] (CTR) from search engine result pages (SERPs), [tooltip tip="The percent of visitors that leave a site after viewing only one page."]bounce rate[/tooltip], conversions, time spent on page, repeat visitors, etc. If your site converts well for a particular keyword, it'll help your ranking. If you have a high number of users who bounce back to Google after clicking-through to your site, it'll drop your ranking.
There are other factors that influence your search ranking. Locality is a huge factor. Since search results are localized, rankings change from city to city. For example, if I search "restaurants" in Google, it'll return a list of restaurants in New Orleans. If I drive an hour to Baton Rouge and search "restaurants" again, it'll return different results. (This is why verified listings are so important; it confirms your location to Google and other search engines and improves local SEO.)
What else affects SEO?
Sometimes your ranking isn't determined by what you do, but rather what you don't do. As mentioned, Google updates its algorithm frequently and issues penalties for sites using tactics that are detrimental to users.
While there are tons of updates to Google's algorithm, there are two updates worthy of your attention: Panda and Penguin.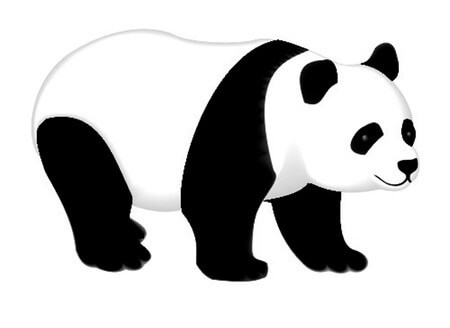 Panda
The Panda update targets sites with low quality or "thin" content. First introduced in 2011, Google announced Panda was
part of its core ranking algorithm
in early 2016. Panda targets sites with duplicate content, spammy links, or just an overall poor user experience (like
too many ads
), as well as sites with poor user metrics (low CTRs, high bounce rate, etc). Panda also penalizes "over-optimized" sites, like sites with excessive (and unnatural) keyword usage.
Panda is a site-wide penalty, meaning it only takes one page to get hit with a penalty for your entire site to suffer. You can avoid Panda penalties by turning out high-quality content (see Google's guide to quality content) and creating original content, so don't just recycle content from other sites.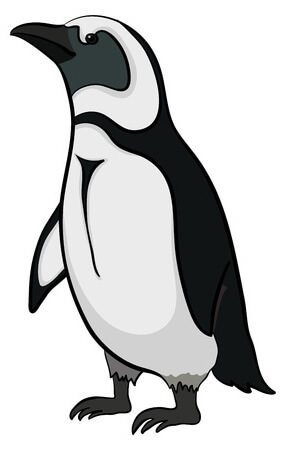 Penguin
Penguin targets sites participating in questionable link practices, which was Google's response to the proliferation of link farms and link exchanges circa 2008. While Google already ignored spammy links long before Penguin, the update carries significant penalties for sites trying to manipulate search rankings through acquiring links. Once penalized, a site can lose its ranking and is not guaranteed to regain it even after removing or disavowing the links in question.
While backlinks from reputable, authoritative websites still carry weight, it's clear that link building is nowhere near as powerful as it was. In fact, you could argue that link building has more potential to do harm than to help your site. If your site had SEO work done in the past and you're not quite sure what they did, I'd encourage you to check your backlink profile to ensure there's no potential for Penguin penalties.
Did you know…
Neither update was named after an animal. Panda was named after Google engineer Navneet Panda, while Penguin was named after Batman villain The Penguin.