Acquisitions are nothing new in the WordPress world. Over the past five years, we've seen major – and well respected – companies sell out. (Post Status has a running tab of acquisitions on its site.)
One acquisition in particular has flown under the radar. Not the company that was sold, but the buyer. Yoast SEO announced in August that it was purchased by tech conglomerate Newfold Digital. I had never heard of Newfold Digital, but I'm very familiar with the two companies that were merged to create it.
Earlier this year, a private equity firm purchased Endurance International Group (EIG) and merged it with Web.com to create a new venture, Newfold Digital. EIG has long been scourge of mass frustration in the web development community. The company had a history of buying small, quality hosting companies and gutting them for parts, locking customers into long-term contracts, and turning them into plodding, poorly-managed digital sweatshops offering cheap hosting. Companies like Bluehost, HostGator, Site5, A Small Orange, and many others fell victim to EIG.
Needless to say, I'm not confident this is good news for site owners who use Yoast SEO (like me).
(Web.com is another atrocity that's most famous for buying and ruining Network Solutions.)
What's the worst that can happen?
The two biggest concerns are: (1) more plugin features get moved behind a paywall, and (2) Newfold diverts resources away from product development towards sales. If Newfold takes the focus away from product innovation, then the plugin risks becoming stale, which paves the way for new options.
What other SEO plugin options exist?
Yoast SEO has over 5 million active installs and a near monopoly on the SEO plugin market. Developers add the Yoast SEO plugin without second thought; most WordPress users probably can't even name the #2 SEO plugin available.
There are two viable alternatives to Yoast. The first is All in One SEO, which has a large userbase and actually predates Yoast. The plugin is well reviewed, has similar features, and is owned by a (much) more reputable company than Yoast.
NOTE: To my shock and amusement, the company that owns All in One SEO, Awesome Motive, actually uses Yoast SEO on its site.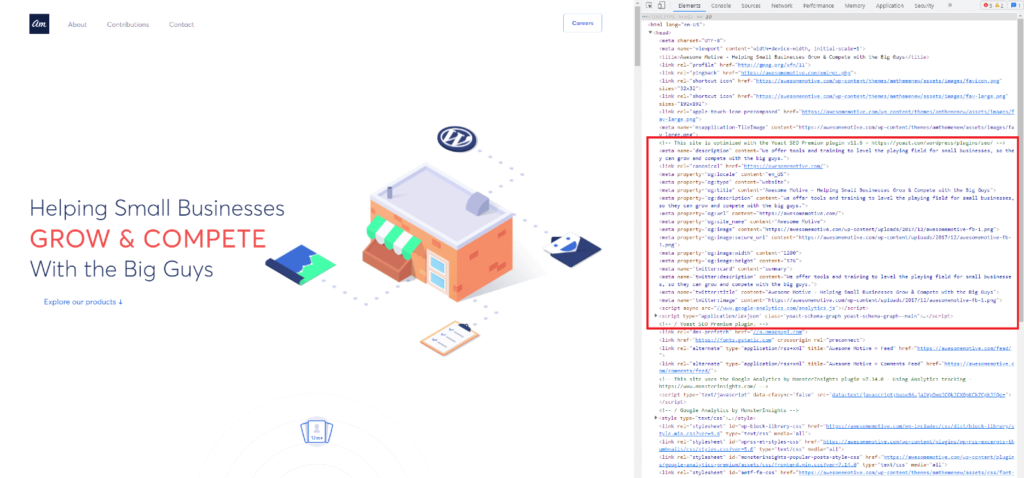 The second alternative is Rank Math. Rank Math is a newer competitor, but receives excellent reviews and has features that the free version of Yoast doesn't. Personally, I think Rank Math could emerge as a big threat in the WordPress SEO market.
Security Update
All in One SEO suffered two major exploits that allowed users with minimal access level to the site to execute malicious code. (Code execution is normally reserved for admin-level accounts, and sometimes not at all via the wp-admin area / dashboard.)
Plugin vulnerabilities are found all the time, even those created/maintained by the most reputable companies. However, this was a severe bug that posed serious harm to every user of every website running the plugin.